BECOME MORE SINGLE USE PLASTIC AWARE
It's like a slippery slope…in a GOOD way. Once you start paying attention to the packaging of your purchases, you'll start to notice more ways you can avoid single-use plastics. Try switching from body wash to soap. Make your own baby products. Consider shampoo bars over bottle shampoo, or purchase your haircare from local hairdressers who will refill your bottles for you (we love BARE in Palm Cove) Shop at bulk bin stores and take along your own glass jars for daily necessities like condiments. AND THE OBVIOUS ONE Stop buying bottled water and soft drinks- we invested in a soda stream (I'm obsessed with fizzy water!) and it has saved SO many plastic bottles.
MAKE UP A COUPLE OF REUSABLE KITS
I don't know how many times I've been caught out when I've made an impromptu trip to town and ended up disappointed that I've needed takeaway containers, single-use coffee cups, or plastic cutlery.
I now carry two little drawstring bags- one in my handbag and one in my car- each contains: – a reusable coffee cup – a collapsible water bottle. We love these – a collapsible silicone lunch box with a spork! Love this one from Kathmandu – stainless steel straw (from Eggplant & Poppy) – waterproof baggie with a couple of wet washcloths Having one of these stashed in your nappy bag or handbag and car will make sure you're never caught with that single-use rubbish again!
GET GREEN
Literally. Our house is starting to resemble a jungle…and I LOVE it. Not only do plants LOOK gorgeous, but cultivating your green thumb and growing plants indoors is a great way to clean the air!  Scientists have found that plants can absorb not just carbon dioxide, including a long list of volatile organic compounds (VOCs). Benzene (found in some plastics, fabrics, pesticides and cigarette smoke) and formaldehyde (found in some cosmetics, dish detergent, fabric softener and carpet cleaner)  are examples of common indoor VOCs that plants help eliminate.  This is great news for all of us, but especially those with asthma and chronic disease. Got a black thumb? Plastic plants wilt under your care? Check out this awesome article to find some indoor plants that are virtually impossible to kill! You're welcome 🙂  https://www.homestolove.com.au/low-maintenance-indoor-plants-2878
GET CLEAN IN THE KITCHEN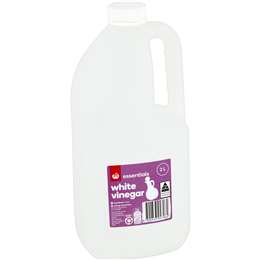 Consider trading your chemical laden cleaning faves for natural-based products. You'd be surprised how effective products such as white vinegar, baking soda, and lemon will perform as an alternative to bleaches and disinfectants.
Ditch the sponges and go for reusable, washable microfibre cloths, and take a look at coconut fibre scourers and biodegradable cloths to save on waste.
If going DIY with your cleaning products seems like a hassle, there are SO many options for eco-friendly cleaning products on the market. We've heard great things about KOH
BUY LESS This "Buyerarchy of Needs" by Sarah Lazarovic is a great guide.
Sounds simple, but try walking out of a store before you buy, and if you go home and still find that you need it, you can go back. I've avoided a lot of impulse purchases (with practice) now by taking a picture of the item to remind me, and just walking out!  Facebook posts like "Does anyone have an x-y-z they don't want anymore?" have not failed yet. And usually, the items are going for free- so not only are you taking someone else's unwanted items off your hands, you're saving money. 
SWITCH TO CLOTH NAPPIES!
Almost 800 million disposable nappies end up in Australian landfill every year! An initial investment of $500-$1000 on a stash of Cloth Nappies will last you for the entire time your child is in nappies, and can be passed onto siblings. So you're saving money, saving landfill, and helping protect the planet for your babies. We get that laundering cloth nappies whilst trying to work/parent/have a life can be overwhelming, so signing up to a service like Cairns Eco Nappy Services can help you take a load off. Give us a call on 0450 545 818 or drop us a message on Facebook to inquire about getting started- you can BYO nappies, or hire a stash of ours. It includes a 3 x pw pick up and drop off service, and around the clock advice on nappying, newborns, and more. HERE'S TO A HAPPY AND GREEN 2019!